New Surreal Fantasy Webcomic
Warring factions in the insect kingdoms fight for a valuable prize.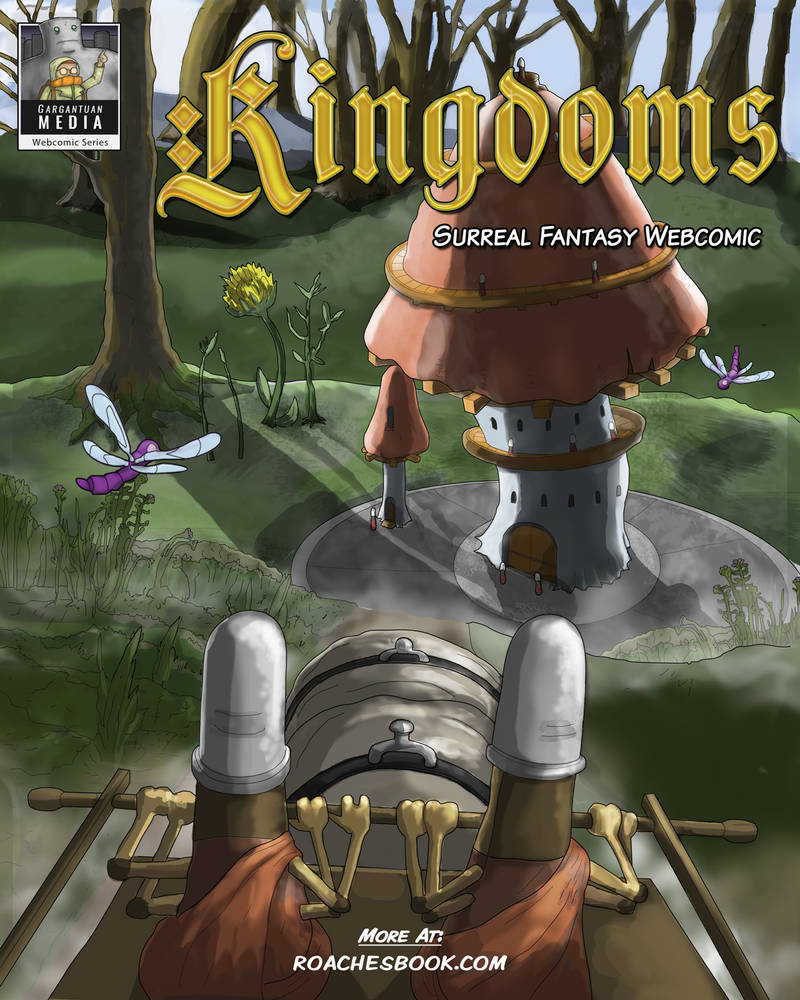 This webcomic is an adventure with cartoony charters and some gore and violence. Kingdoms takes the lead character from the first book, The Grand Roach, and sets up a story with him as the leader of a belligerent army. In April 2019, I'll release two chapters. Then, I'll release the third chapter pages weekly.
The new idea got itself together on a giant drafting table. Medieval warfare with arrows, bows, spears... I've currently finishing the webcomic pages in Photoshop using an extended version. It has better brushes to digitally ink and color than Illustrator could do in a timely manner.
Let me know if you like the bug guts (I do!) - or if the action scenes are too much, or perfect, or what.