New Surreal Fantasy Webcomic
Warring factions in the insect kingdoms fight for a valuable prize.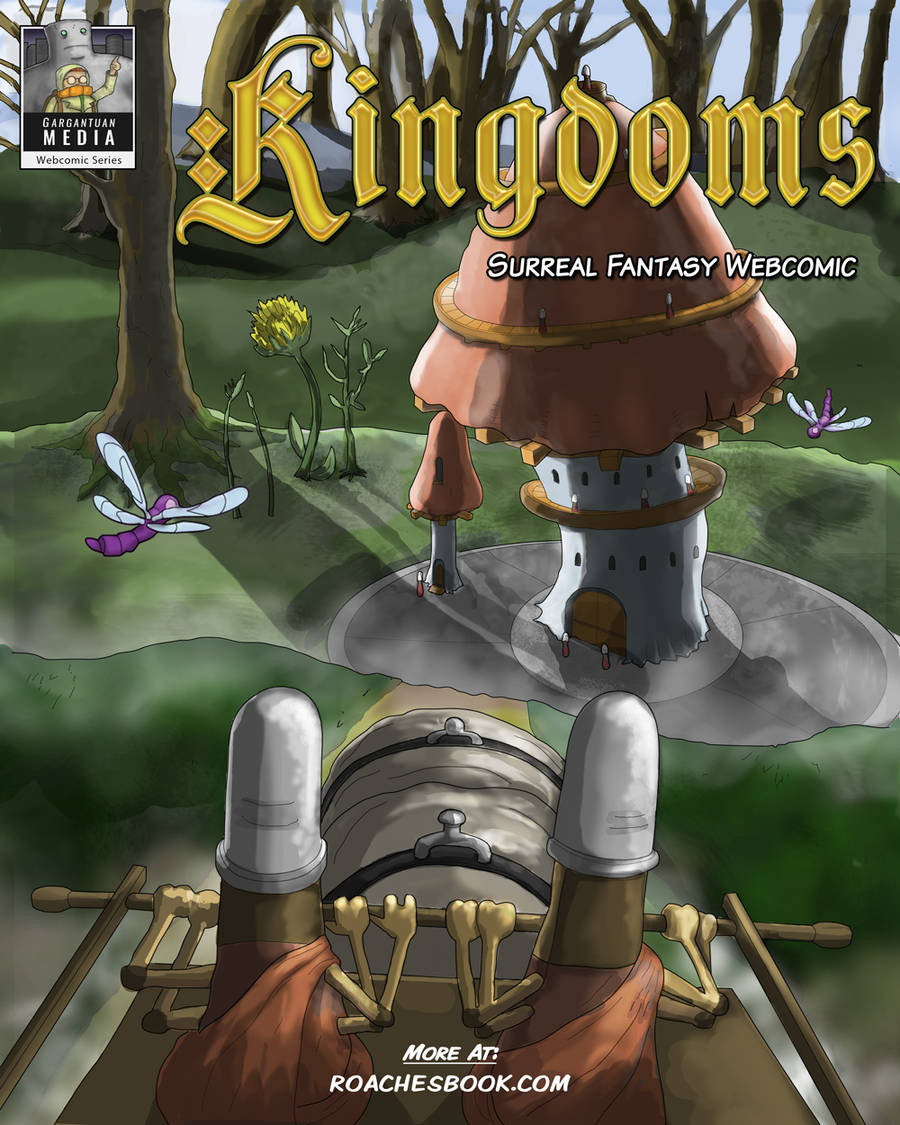 This webcomic is an adventure with cartoony gore and violence. Kingdoms takes the lead character from the first book, The Grand Roach, and sets up a story with him as the leader of a belligerent army. In April 2019, I'll release two chapters and then release the third chapter while those pages post weekly.
It got itself together on a giant drafting table and then I finished these chapters in Photoshop recently. Let me know if the bug guts are too much or perfect or what.